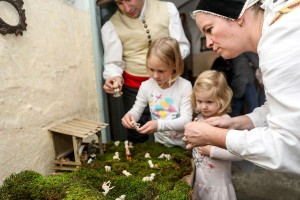 In celebration of Advent and Christmas, we will show how they were preparing for Christmas over a hundred years ago, what they did in Advent, how Christmas carols with song and music predicted Christmas. At the same time, we will also celebrate this holiday with cuisine. There will be no shortage of folk songs and songs in the evening, as well as dancing.
Available dates
28. 11.

5. 12.

12. 12.

19. 12.

26. 12.

The package includes:
The whole experience program as described
Homemade food and drinks
Organized transport from and back to Bled
Gift - a souvenir farewell gift
The lenght of the whole program is 2,5-3 hours.
Price: € 54.00 per person
In case of 2-6 persons the price is proportionately higher.