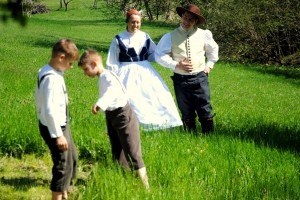 A few words about history of homestead
The Sodar Homestead is located in the middle of the idyllic alpine village of Bodešče, just minutes away from the tourist pearl of Bled. The house, which may also be called the peasant's mansion, grew from the Renaissance period to the late Baroque and dates back to 1664.
The homestead endured the ups and downs, it was home to many generations, and at the same time the roots of the well-known Slovenian benefactor, Josipina Hočevar, originated from this house.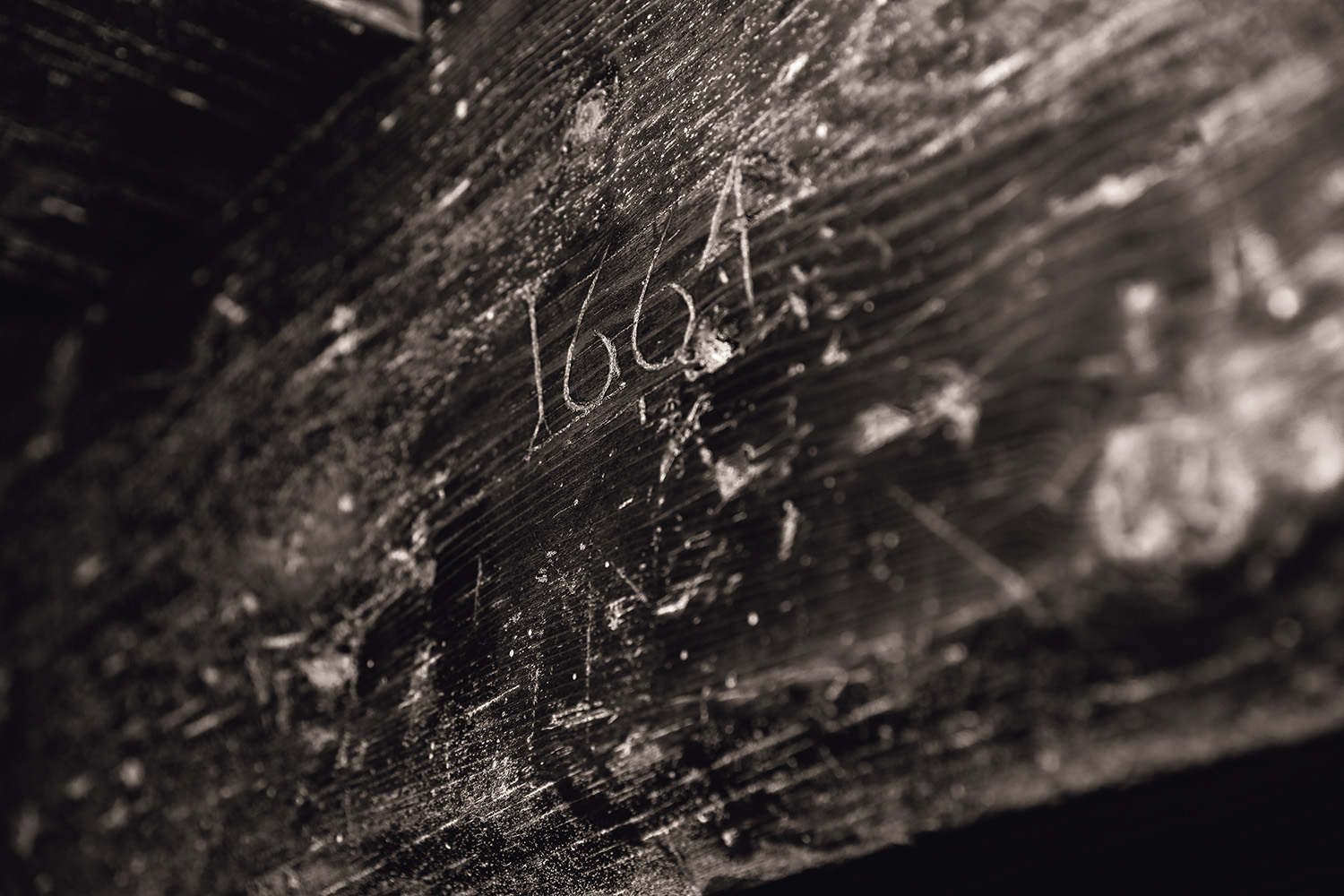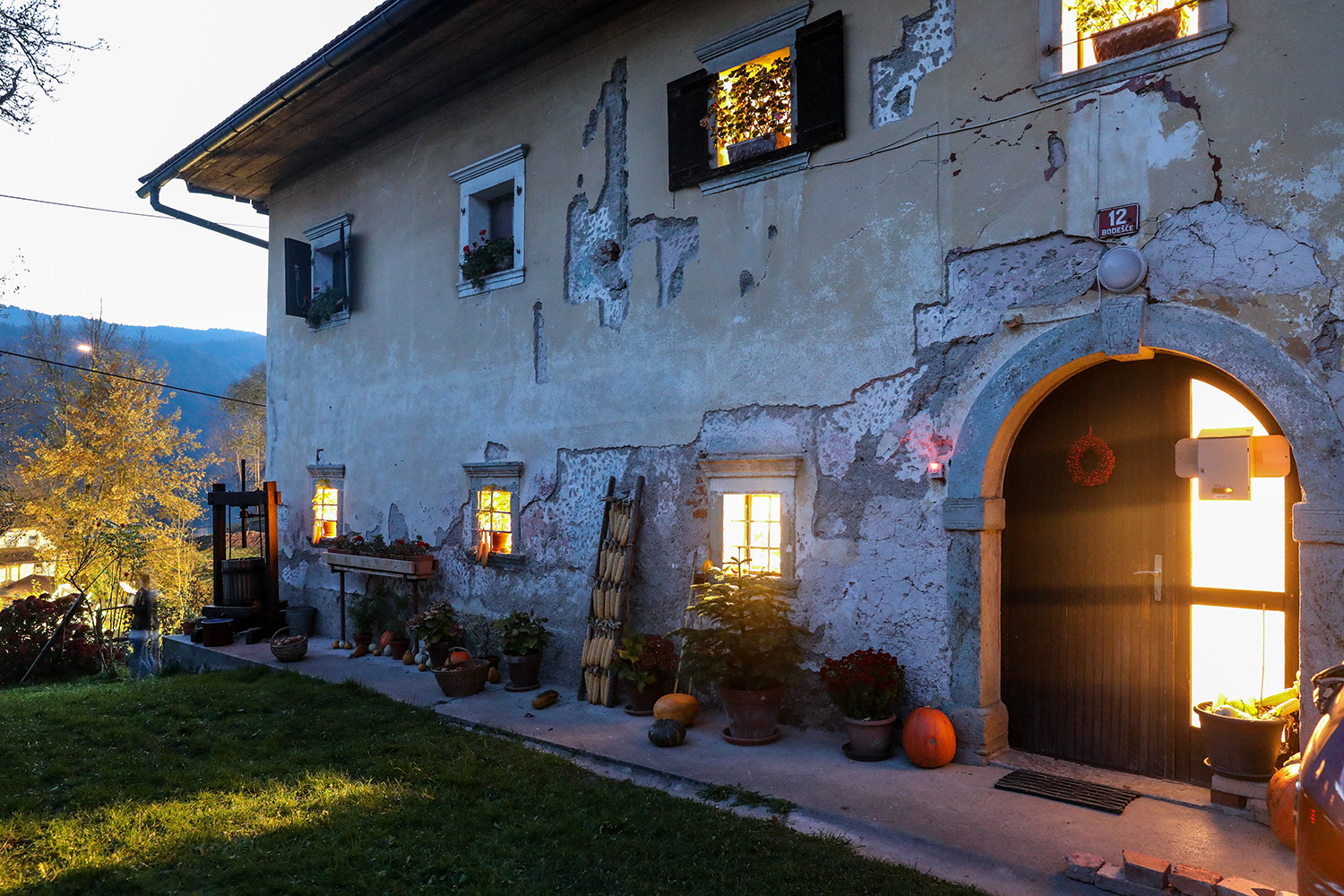 The baroque farmhouse
The baroque farmhouse is located in the old center of the village of Bodešče. The homestead stands on the terrace above the Sava River in the eastern part of Bodešče on the way to the bridge over the Sava River and further on to Lancovo and the Lipnik Valley. A seemingly one phase farmhouse hides several developmental stages. The research concludes that it has a 17th-century nucleus. The Renaissance floor plan can be placed in the southern and western parts of the building, defined by the year carved on the beam in the house 1664, the remains of a graphite-gray painting above the window to the left of the entrance and in the position on the west facade, a ridge vault in the lobby and basement and ground floor portals inside the house.
Inside and on the facades, high-quality architectural details are preserved: baroque stone window frames and a semi-circular portal made of Peračica tuff with a keystone, forged nets, and three layers of paintings are hidden beneath the secondary renders.
In the 19th century, the homestead had many fields and meadows, some forest and pasture. The large barn has now been partially rebuilt into a not yet completed apartment building. In the attic of the mansion there are three large granaries (chests) for storing grains and two smaller ones for beans and dried fruits. A chest from at least the 18th century with a Renaissance construction and several chests from the 19th century are also preserved.
The Sodar homestead was truly a mansion, mainly because of its luxurious and exquisite furniture, as well as the staircase leading to the first floor. The peasant mansions were taking over the function of centers, that is, of the "landed estates". The farmhouses were also characterized by painted, stucco-decorated rooms. The floor plans were rectangular and initially had corner defense towers, which in the 17th century were used as decoration only. The former appearance of a farmhouse is today shown only by a dwelling with a vegetable garden fenced in with a wooden plot. The barn standing along the side of the house burned down and only a small outbuilding was preserved.
Just a few meters away from the house is a stream where the laundry used to be washed. Also nearby is a trough that used to supply drinking water for people and livestock.